SLASH YOUR ELECTRICITY BILLS
Wizer Energy is your ideal choice as your domestic and commercial installation experts for Solar Panels in Cork. We have been in operation for over six years serving communities in and around County Cork. Our team of renewable energy specialists has a wealth of experience in designing, supplying, and installing solar PV systems. 
With energy prices rising and homeowners increasingly looking for ways to save on energy bills, the time is right to make the switch to renewable solar energy. When it comes to quality solar PV installations, it's important to choose reliable experts, which is why Wizer Energy is proudly listed as a registered solar PV installer by SEAI. 
ADVANTAGES of Using Solar Energy
Unlike fossil fuels, solar energy is abundant all over the world. Generate free energy from the sun all year round, even on overcast days thanks to solar PV technology.
Homeowners in Cork stand to save a substantial amount on energy bills with solar panel installations. A typical residential 4 kW system, for example, can save around €900 per year.
Since there are no moving mechanical parts in a solar PV system, the maintenance costs are low. Routine cleaning of the panels themselves keeps them operating at peak efficiency.
The full cost of a residential solar PV system is well worth every euro. Depending on the configuration and size of the installation, a typical break-even point ranges from around 5-7 years.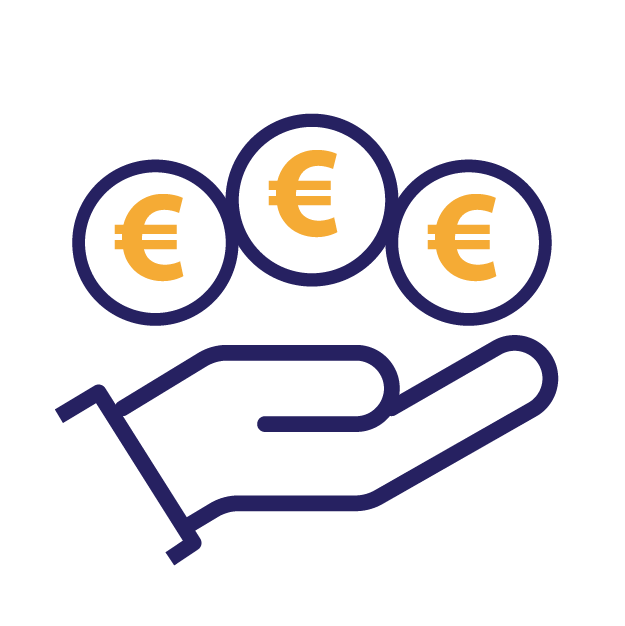 Get Paid for Surplus Energy
Starting in mid-2021, homeowners in Ireland can get paid through Feed-in Tariffs according to the European Union for surplus energy generated from renewable sources such as solar PV systems.
Since the 1st of May 2023, the Irish government reduced the VAT rate on solar installations from 13.5% to 0%. This will save you hundreds of euros on solar panel installation costs. 
Installing PV Solar Panels in Cork 
Contrary to popular belief, modern solar PV installations work well during cloudy, overcast days. Cork is well-situated within Ireland to generate solar energy, especially for south-facing or east-west orientations. Moreover, research indicates that solar panels tend to work better in cooler climates, which makes Ireland ideal for residential solar PV installations. The fact that Cork is located in the sunnier southeast further helps to generate additional energy. 
There has never been a better time to invest in high-quality solar panels in Cork. Wizer Energy has a wide range of solutions for homeowners and businesses to start generating their own clean, renewable solar energy today. 
Case Study:
Finghin O Driscoll
Solar Panels, Cobh, Cork
We recently had the privilege of completing a full solar energy installation for Mr. Finghin O Driscoll semi-detached home here in Cobh, County Cork. As part of this project, we performed the following: 
3 kWp solar PV system size: we installed 10 of Znshine 300 watt  solar PV panels, generating 2,700 kWh per year. We used a 3 kW Trannergy inverter.

Warranties: the solar panels come with a 12-year warranty, a 25-year performance warranty. The inverter comes with a 5-year warranty and a 5-year warranty for additional inverter parts.

Performance: Finghin now receives 49% of his household energy from solar on average, every year.
Environmental benefits: Finghin's home now avoids 940 kg of CO2 per year, the equivalent of 20 long-haul flights or 181 trees planted.
Energy savings: Finghin is now saving nearly €100 every two months on his energy bill, and stands to save over €12,000 in lifetime energy bill savings.
Full Installation Service
We don't use any middlemen or subcontractors. When you choose Wizer, we will work closely with you from the first quote, to the design, to the finished product.
In addition to our wealth of experience and technical know-how, we are certified by SEAI to provide high-quality solar panel installations in Ireland. 
Durable, Quality Products
All of our solar panels, infrared heating panels, solar inverters, and charging products are built to last for many years to come. 
Should anything not be working as intended with your solar energy installation, rest assured that our warranty coverage will ensure you aren't left to pay out of pocket. 
All of our work is professionally accredited, so homeowners in Ireland that require up-front capital can now take advantage of the SEAI Grant to potentially save on thousands of euros. 
Friendly, Professional Service
We endeavour to provide each and every customer with a bespoke service package from conceptual design to the finished product. Enquire with us to learn more about our services. 
Martin and Slaven were nothing but helpful from start to finish. I'm going into retirement soon, so cutting down on my bills was essential - solar is saving me plenty. Thanks guys.
My husband and I had our shed roof done with solar panels and we absolutely love the free energy. Our energy bill savings are also starting to add up!
When I learned that SEAI was giving grants for solar energy, I figured now would be the best time to consider it. The team at Wizer walked me through the process and answered all of my questions with no hassle.
The total estimated cost of each solar panel installation varies depending on a range of factors, such as energy costs and energy consumption, but to give customers an approximate estimate let us consider a typical residential system here in Cork. 
 For a typical 4 kWp solar PV system in Cork that is south-facing, with someone always home consuming a moderate amount of energy: 
Frequently Asked Questions
We are happy to discuss your Energy solution with you . Please drop us a message below and one of our team will be with you shortly
Commercial Solar Panels
We provide commercial services such as commercial PV design and installation, solar farms and other large-scale projects, and much more. Whether your business is looking to lower energy expenses or to generate surplus energy, Wizer Energy's solar PV solutions for commercial businesses are ideal.
FARInfra Red Heating Technology
Keep your home cozy and warm with high-quality FAR infra-red heating technology. We design and install infra-red heating solutions that aim to provide superior warmth and thermal comfort, with superior output when compared to traditional home heating solutions, giving you effect of under floor heating without the massive installation cost. A typical whole house FAR Infra Red heating system, using sector leading German high end brand Herschel can be installed for less than 50% of the cost of a typical underfloor installation. Our panels come in a variety of materials including aluminium, ceramic, mirrors.
EV Charger Installation​
Wizer Energy is a supplier and installer of Zappi chargers in Ireland suitable for electric vehicle charging. Our Zappi chargers can be installed at home for individual EV charging or for commercial business applications to charge a fleet of company-owned EVs. Take advantage of electric vehicle charging at home today.
Solar Panel Maintenance​​
We provide comprehensive solar panel maintenance services to keep your solar PV system operating at peak efficiencies, such as routine cleaning to keep the panels free of dust, dirt, or debris that may be blocking sunlight, inverter maintenance, repairs, and replacement, and performance testing of your home PV system.