LOWER YOUR ELECTRICITY BILLS
Wizer Energy is your top choice for high-quality solar panel installations in Dublin. For over six years, our small team of renewable energy experts have completed well over 3,000 solar energy installations all over Dublin, from Dundrum to Rathmines and anywhere in-between.  
With more and more homeowners and business owners looking to cut down on energy bills, our solar energy solutions are ideal for generating free and abundant electricity. The first step to ensure that your desired solar PV system is built to your satisfaction is to choose a reputable, reliable team of solar panel installers. Wizer Energy is proudly registered with SEAI as solar PV installers in County Dublin.
Clean & Abundant Solar Energy ​
Harness the abundant power of the sun to power your home or business in Dublin. All year round, Wizer Energy's solar PV solutions generate clean, green energy. 
Reduce or outright eliminate the need to pay for energy with free, renewable energy from a home solar PV system. Save around €530 per year and up to €12,000 in lifetime savings. 
Solar PV systems are easy to maintain since there are no moving mechanical parts. Occasional panel cleaning will keep them working at peak performance for many years to come. 
Superb Return on Investment ​
Amongst the best investments one can make for their home, solar PV panels in Dublin yield around a 14 percent ROI and a full payback period of around 8 years.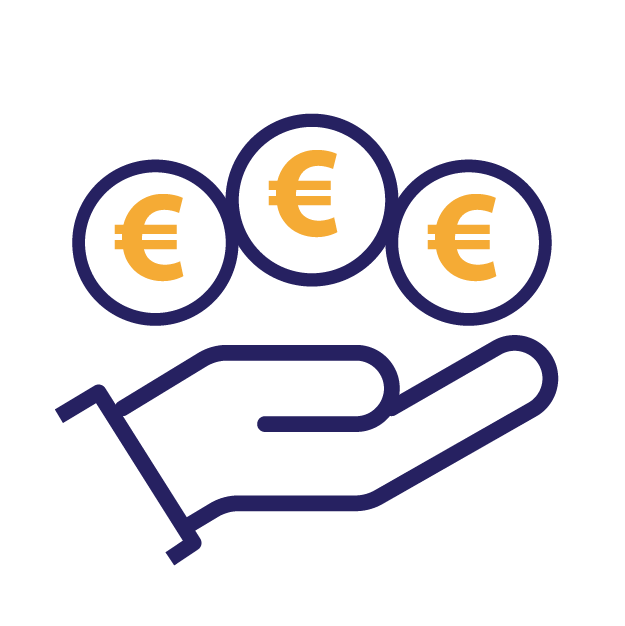 Earn Profit form Surplus Energy​
Sell any surplus energy generated by your solar PV system with the European Union's Feed-in Tariffs initiative. Get paid for generating completely free energy.
Independence and Freedom​
Are you considering a more off-grid lifestyle, away from the shackles of big energy corporations and their ability to change energy prices on a whim? Make the move to solar today.
Installing PV Solar Panels in Dublin
We're often asked by clients in County Dublin how well solar PV systems work in communities such as Dublin City Centre, Swords, Finglas, Ballinteer, and Blackrock. Contrary to popular belief, your roof doesn't need direct exposure to sunlight to begin generating free, clean solar energy. 
Communities in Dublin North, Dublin South, and elsewhere in County Dublin stand to benefit immensely from solar PV installations due to the moderate climatic conditions. Rain or shine, our solar panels generate continuous energy all year round. 
The orientation of the panels, however, is important as it will increase the efficiency of your panels. Generally, it's best to opt for a south-facing configuration in County Dublin. South-east and south-west facing panels are far more effective than north-facing panels. 
Wizer Energy has a wealth of experience serving homeowners and business owners with robust renewable energy solutions in County Dublin. 
Solar Panels Dublin Case Study: Joe, Lucan ​
We've recently had the pleasure of successfully completing a solar PV installation for our client Joe from Lucan, County Dublin. His 3-bed detached home was outfitted with the following: 
Solar PV system size: for Joe's 3-bed home, we installed a large 5 kW system with 16 solar PV panels, which generate 20-22 kW per day.

Warranties: for Mr Blogg's home, we used high-quality JINKO solar panels which come with a 25-year product warranty, 30-year performance warranty, and a 5-year parts and performance warranty for the solar inverter.
Performance: the newly installed solar PV system now generates over half of all electricity consumed in his home.
Investment: with an approximate total cost of €10,000, Joe's domestic PV installation is estimated to pay itself off in full after 13 years.
Energy savings: Joe is now saving an estimated €668 per year in electricity, assuming prices of 20.0c per unit and taking into consideration inflation rates.

 
Why Choose Wizer for your Solar Panel Installation IN DUBLIN
Bespoke Installation Services ​
We are a one-stop-shop for all your renewable energy needs in Dublin. Our team will work closely with you to ensure it's built to your satisfaction. 
Superior Quality Products ​
Our products are manufactured by highly reputable renewable energy vendors. All parts, panels, and inverters come with warranty coverage should anything fail to perform as planned. 
Comprehensive Warranty Coverage
All our solar panels and solar inverters come with a comprehensive 25-year product warranty, 30-year performance warranty, and 5-year parts warranty on inverters. Built to last for years to come. 
Save potentially thousands of hard-earned euros by taking advantage of the SEAI Grant and offset the initial capital requirements of installing your domestic solar PV system. 
Quality Customer Service​
We are strongly committed to providing nothing short of the best possible customer service for each and every client. Enquire with us and we will be happy to respond in a prompt, professional manner. 
Dublin Solar Panel Client Testimonials ​
"My husband and I are now self-sufficient thanks to solar energy. Slaven recommended a 3.3 kW system which is just perfect for our home."
"Can't recommend Wizer enough. The boys were hardworking and built me a robust system in just a day - can't be beaten, really."
"As a property manager I'm always looking for ways to cut down on expenses, so I'm really glad I chose Wizer to build a top-notch solar PV system."
How much does a solar PV installation cost in County Dublin? Well, it depends. Factors such as orientation (south-facing is best), energy consumption, roof space, and the current unit price cost of electricity all have a significant effect on the total cost and return on investment. 
To give a typical example for a residential home in County Dublin, a 4 kW solar PV system facing south, with average household consumption, and a 20.0c per unit cost of electricity can expect to pay the following: 
Frequently Asked Questions
We are happy to discuss your Energy solution with you . Please drop us a message below and one of our team will be with you shortly
Commercial Solar Panels
Wizer Energy is a leading provider of commercial PV systems across Ireland. Ideal for businesses and large-scale solar farm projects, either to simply reduce energy expenditures or to begin generating substantial quantities of free, renewable energy. For business enquiries, please get in touch with us and we will work closely with you to develop a suitable commercial PV system to meet your energy needs. 
FARInfra Red Heating Technology
Enjoy the unparalleled quality of infrared heating panels in your home or business with professional products and installation services from Wizer Energy. We can integrate your solar PV system so that your home or business is generating ample heat, all using free and abundant solar energy. Our infrared heating panels are made of various materials for different applications, such as aluminium, mirrors, and ceramic panels.
EV Charger Installation​
Ireland is increasingly moving to electric vehicles, so if you're the proud owner of an EV it's essential that you have an excellent home charging station to remain fully charged and ready to go. Wizer Energy supplies and installs high-quality domestic and commercial zappi EV charging stations which can be integrated with solar PV systems for electric car charging at home. 
Solar Panel Maintenance​​
Although solar panels are mostly maintenance-free, routine cleaning is necessary and ad hoc repairs may be needed to ensure they are operating at peak efficiency. Our team will clean your solar panels in Dublin and knock away any dirt or debris that would obscure the photovoltaic cells whilst keeping them in top condition, thus extending their usable lifespan.