EXPERT SOLAR PANEL INSTALLATION
Power your home with solar PV panels from Wizer Energy, your reliable experts for renewable energy and solar panels in Limerick. Our friendly team of solar panel installers have a wealth of experience in residential and commercial solar PV system installations across Ireland.
There has never been a better time to invest in solar energy, but the first and most important step is to choose a reputable provider of solar panels in Limerick. Wizer Energy is an SEAI-registered solar PV installer with the expertise to ensure an efficient and profitable investment for many years to come.
Advantages of Solar Energy in the Home
Abundant Renewable Energy
Solar PV panels absorb plentiful natural sunlight in County Limerick, even on overcast, cloudy days. Solar energy is clean, free, renewable, and abundant, which makes it an ideal choice for homeowners. 
A typical home solar PV installation of about 4 kW can reduce energy bills by over €900 per year, with lifetime savings well over €12,000. Your investment can pay off fully in about 5-6 years.
Low Maintenance and Upkeep
When compared to traditional energy sources, solar panels require almost no maintenance other than occasional cleaning of the panels themselves. There are no moving mechanical parts to worry about.
Homeowners in Limerick can expect to see a full return on investment for solar PV systems in around 5-7 years for a typical south-facing 3.3 kW solar PV system.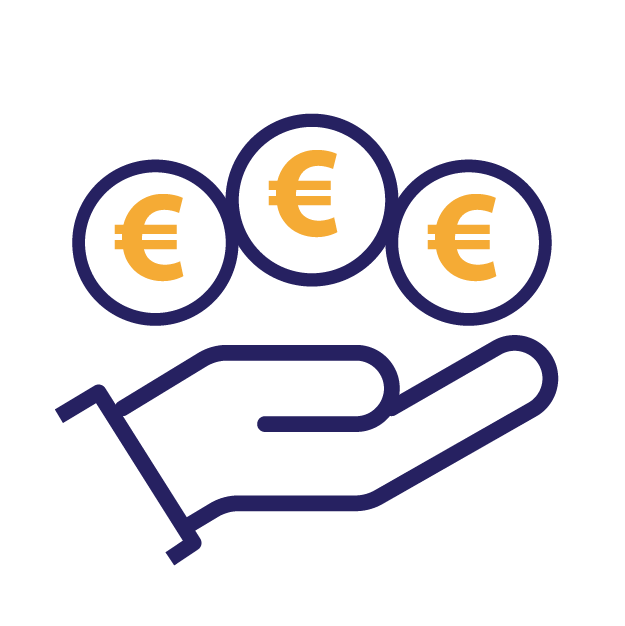 Earn Profit on Surplus Energy
The European Union will enact a Feed in Tariffs scheme for homeowners in mid-2021 which allows surplus energy generated from solar PV systems to be resold for a profit.
For anyone looking to reduce dependence on energy companies and move towards a free, off-grid lifestyle, solar panels are a worthy investment. Generate your own free, abundant energy for years to come.
Installing Solar Panels in Limerick
Contrary to popular belief, modern solar PV installations work well during cloudy, overcast days. Limerick is well-situated within Ireland to generate solar energy, especially for south-facing or east-west orientations.

Moreover, research indicates that solar panels tend to work better in cooler climates, which makes Ireland ideal for residential solar PV installations. The fact that Limerick is located in the sunnier south-east further helps to generate additional energy.
There has perhaps never been a better time to invest in high-quality solar panels in Limerick. Wizer Energy has a wide range of solutions for homeowners to start generating their own clean, renewable solar energy today
Joe Bloggs Family Example in Limerick
Wizer Energy successfully completed a solar PV installation here in Limerick for our client Mr. Joe Bloggs. His 4-bed detached home in Castletroy was retrofitted with a modern solar PV system featuring the following: 
Solar PV system size: Mr. Bloggs opted for a larger, 6 kW system using 19 solar PV panels generating a total of 9,600 kWh per year of free electricity.
Warranties: all JINKO solar PV panels used on Joe's home come with a 25-year product warranty and a 30-year performance warranty.
Performance: about half of all of Joe's annual energy consumption is now being supplied by the solar energy system.
Investment: Joe's investment is seeing returns of 14,29 per cent per year, and is expected to fully pay itself off after 10 years.
Energy savings: assuming a steady year-over-year inflation on electricity prices starting at 20 per kWh, Joe stands to save over €600 per year.
Why Choose Wizer for Solar Panels in Limerick
Complete Installation Package
No middlemen, no subcontractors, just personalised service from start to finished product. We endeavour to provide every customer with quality services and products. 
Certified Irish Solar Panel Installers
Wizer Energy is fully certified by SEAI to carry out solar panel installation projects in Ireland. Every project we carry out is performed according to all relevant standards. 
Durable, Quality Products
Solar panel technology has improved significantly in the past decade. We only use the highest-quality solar PV panels, infrared heating panels, charging products, and infrared heating panels. 
Excellent Warranty Coverage
Our solar panels come with a 25-year product warranty and a 30-year performance warranty. Our solar inverters also come with a 5-year product and parts warranty. 
Additional Funding via SEAI Grants
Obtain up to €1,800 in up-front funding from the SEAI Grant when you choose Wizer Energy for your professionally-accredited installation of solar panels in Limerick. 
Reliable, Friendly Renewable Energy Experts
Our team of solar energy experts have the experience and technical know-how to complete any project, no matter how big or how small. 
I'm really happy with my new solar panels. Martin and Slaven came by and fixed up my roof with a 3.3 kW system and now I'm enjoying free energy at home all year round.
Cost of fuel and electricity keep going up, so I got a quote from Slaven at Wizer for some solar panels for my rental property in Abbeyfeale. The job was done quick and without a hassle. Would recommend.
I'm so glad I chose Wizer to get my roof redone with solar panels. Me and the wife and kids are home all day, so any savings in energy go a long way in our home. Thanks fellas!!
The estimated costs for solar panels in Limerick depend on a wide variety of factors, such as energy costs, energy consumption, size of the installation, and direction of the solar PV panels. 
To give an example, for a typical 4 kWp solar PV system in Limerick that is south-facing, with energy costs currently at around 20.0c per unit: 
Frequently Asked Questions
We are happy to discuss your Energy solution with you . Please drop us a message below and one of our team will be with you shortly
Commercial Solar Panels
Wizer Energy is a leading installer of commercial PV systems, solar farms, and large-scale solar energy systems. Business owners looking to cut down on energy expenses or generate surplus green energy can take advantage of our solar PV solutions for commercial businesses. Request a quote to learn more about our commercial PV options for your business.
FAR Infra Red Heating Technology
We supply and install high-quality infrared heating solutions for homes in Limerick. When connected to a solar energy system, infrared heating technology provides exceptional warmth and thermal comfort superior in output to most other home heating solutions commonly used in Ireland. Enjoy cosy, warm evenings at home with infrared heating panels.
EV Charger Installation​
Keep your electric vehicle fully charged at home, or maintain a fleet of electric vehicles with our reliable Zappi chargers. EV charging technology is now more convenient and affordable than ever before, so get started with EV charging today by getting in touch with us at Wizer.
Solar Panel Maintenance​​
Keep your solar panels operating at peak performance with comprehensive solar PV maintenance services from Wizer Energy. We perform routine cleaning to remove dust and debris, solar inverter repairs, replacement, and maintenance, and residential and commercial solar PV system performance testing services.