REDUCE YOUR CARBON FOOTPRINT
Wizer Energy is a young, dynamic installer of domestic and commercial solar panels Waterford. We have been operating for over six years and have completed over 3,000 successful solar energy installations in every county in Ireland, including County Waterford.
Homeowners and business owners in Ireland are increasingly looking to reduce energy expenses, generate their own free, abundant electricity. One of the most important steps to ensuring a professional installation of solar PV systems is to choose a reliable, reputable team such as Wizer Energy. We are proud to be listed with the SEAI as registered solar PV installers in Waterford. 
Benefits of Using Solar Energy in your Home 
Clean, Abundant Solar Energy
Solar energy is clean, abundant, and green. Take advantage of free solar energy all year round with quality solar PV solutions from Wizer Energy.
Reduce Energy Expenditures
Cut down on energy bills with free, renewable solar energy. A typical home solar PV system can save over €900 per year and over €12,000 in lifetime savings.
Solar energy systems are virtually maintenance-free. Only occasional cleaning of the panels themselves is necessary to keep them working at peak performance.
Domestic solar PV systems are an excellent investment option for homeowners, yielding over 14 per cent ROI and a payback period of around 7 years in Waterford.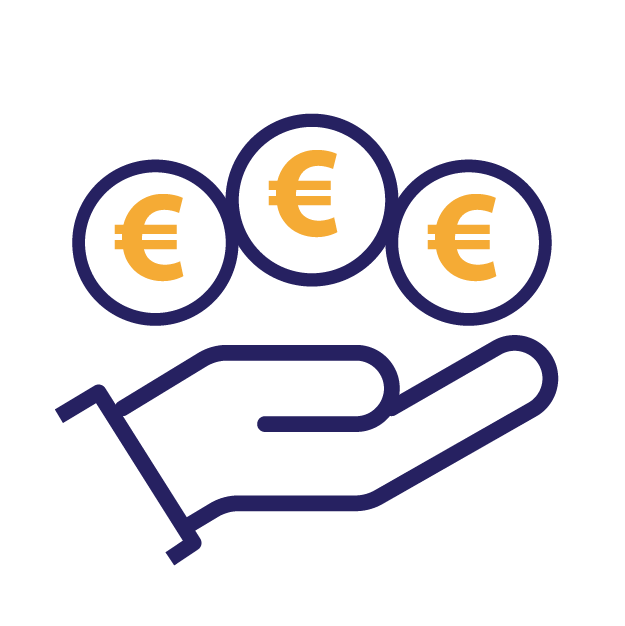 Profit from Surplus Energy
A Feed in Tariffs initiative by the European Union, scheduled for mid-2021, will enable homeowners to sell any surplus energy from solar PV systems.
Dreaming of living off-grid? Want to lessen your dependence on big energy corporations? Supplement or replace your home's energy source with abundant solar energy.
Installing Solar Panels in Waterford 
Quite often, customers in County Waterford ask us about solar PV installations in coastal towns such as Ardmore, Dunmore East, and Tramore. Ocean acidification and corrosion from the salty air in these locations have not been shown to be a threat to solar panels, provided that the panel components are laminated under a vacuum. Wizer Energy uses solar PV panels from well-known manufacturers that are resistant to such forces and thus will last for decades to come. 
Moreover, homeowners in coastal towns in County Waterford looking to protect the natural environment can improve conservation and promote clean air thanks to renewable and affordable solar PV technology. Wizer Energy is a young and dynamic company with a wealth of experience in solar PV solutions, so look no further for quality solar panels in Waterford. 
Joe Bloggs Family Example in Waterford
Wizer Energy has completed a domestic solar PV installation for our dear valued client Mr. Joe Bloggs in Dungarvan, County Waterford. His 4-bed detached house was completed as follows:
 Solar PV system size: for Joe's 4-bed home, we installed a larger 6 kW system with 19 solar PV panels, which generate 9,600 kWh per year.
Warranties: all solar PV panels are high-quality JINKO panels suitable for coastal climates and come with a 25-year product warranty, a 30-year performance warranty, and the solar inverter comes with a 5-year parts and performance warranty.
Performance: Joe's home solar PV system is now generating over half of all electricity consumed in the home.
Investment: the payback period for Joe's larger domestic PV installation is estimated to be around 11 years.
Energy savings: Joe stands to save about €788 per year, assuming electricity prices of 20.0c per unit and accounting for reasonable inflation rates.
Why Choose Wizer for Solar Panels in Waterford
Complete Installation Service
Just one company for all of your renewable energy needs. No subcontractors, no hassle. We get the job done from start to finish. 
SEAI Certified Installers
Wizer Energy has successfully performed thousands of professional solar PV installations in Ireland. We are certified by SEAI as registered solar panel installers in Ireland. 
Our solar panels are black-on-black monocrystalline Italian PV panels designed for superior performance and improved absorption and efficiency. All panels and inverters come with comprehensive warranties. 
Complete Warranty Coverage
All solar panels come with a comprehensive industry-leading 25-year product warranty and 30-year performance warranty. Rest assured that your solar PV system will last for years to come. 
Homeowners in Ireland can take advantage of the SEAI Grant to offset the initial up-front cost of solar PV installation. This attractive grant can save you thousands of euros. 
Wizer Energy is committed to top-notch customer service. We can respond same-day for enquiries and complete a full domestic PV installation in as little as a day. 
My home overlooking Ardmore Bay is now producing free energy for the whole family thanks to the friendly team at Wizer. My husband and I received funding from the SEAI Grant to help pay for the installation. I'm really happy with my decision.
I've always wanted to 'go green' and make the switch to renewable energy for my home. Thanks to Martin and the team at Wizer, my home is now producing clean energy all year round. Thank you!!
Last summer my wife and I decided to look over investments to increase our home equity. Thanks to solar energy from the guys at Wizer, our home now has an improved Building Energy Rating and is generating plentiful free energy.
How much will a solar PV installation cost in Waterford? It depends on factors such as the orientation of the panels, the size of the system, household energy consumption, and the current price of electricity. 
Generally, an average household using a 4 kW solar PV system in Waterford with south-facing panels, average household consumption, and a 20.0c per unit cost of electricity can expect to pay the following: 
Frequently Asked Questions
We are happy to discuss your Energy solution with you . Please drop us a message below and one of our team will be with you shortly
Commercial Solar Panels
We also provide commercial PV system installation services across Ireland for businesses and large-scale projects such as solar farms. If your business is in need of cutting down on a major expenditure, electricity, solar may be one of the most attractive options to consider. Consult with us at Wizer Energy and we will help you design a commercial PV system sufficient for your energy needs.
Infra Red Heating Technology
Infrared heating panels are amongst the most efficient means of heating your home or business and can be used in conjunction with a solar PV system to keep your home warm and cosy all thanks to abundant solar energy. Wizer Energy can install bespoke infrared heating solutions in your home using a variety of materials, such as aluminium, underfloor heating, glass, mirrors, and ceramic panels.
EV Charger Installation​
Do you own an electric vehicle? Does your business operate a fleet of electric vehicles that need to be routinely charged? Wizer Energy supplies and installs domestic and commercial Zappi EV charging stations which come with three charge modes and smart charging in order to maximise energy savings during peak tariff periods.
Solar Panel Maintenance​​
Wizer Energy provides complete solar panel maintenance services including routine cleaning of your solar panels in Waterford to keep away dirt and debris, solar inverter maintenance and repairs, and performance testing to maximise the efficiency of your solar panels as they age. Enquire about our maintenance services to learn more.